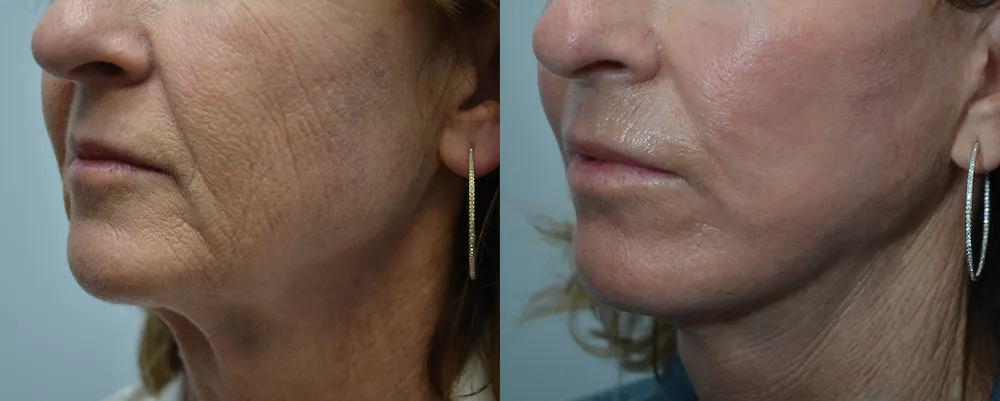 THE MICROPEN FRACTIONAL MICRO DELIVERY PROVIDES UNPARALLELED COLLAGEN INDUCTION VIA FRAGMENTED DELIVERY OF NEEDLES INTO THE EPIDERMIS AND DERMIS. THESE MICRO INJURIES TO THE SKIN ENCOURAGE AND HARNESS THE POWER OF THE BODY'S INNATE ABILITY TO RE-GROW AND REPAIR THE SKIN THROUGH THE PHYSIOLOGY OF COLLAGEN INDUCTION.
Micro Needling / Collagen Induction Therapy

MicroPen offers a solution for all skin conditions that clients might seek treatment for: wrinkles and fine lines, acne scarring, stretch marks, wound healing stimulation, and skin tightening, lifting and rejuvenation. MicroPen treatments complement other treatment options already offering clients, chemical peels, IPL, Micro-dermabrasion and laser skin tightening. This will greatly increase their effectiveness. MicroPen is a unique microneedling device that has quickly become the innovative Leader in Anti Aging treatments.
WHAT IS THE SKINS APPEARANCE AFTER THE TREATMENT?

After the procedure the client's skin will be red and flushed in appearance in a similar way to moderate sunburn. The client will also experience skin tightness and mild sensitivity to touch on the area being treated. This will diminish greatly after a few hours following treatments and within the next 24 hours the skin will be completely healed. After 3 days there is barely any evidence that the procedure has taken place.

HOW QUICKLY ARE RESULTS VISIBLE?

Visible results of skin rejuvenation are generally seen after just 1-2 weeks following procedure and improve further over time. A course of MicroPen sessions, is usually recommended to achieve optimum results; however skin improvement is noticeable after just one treatment.